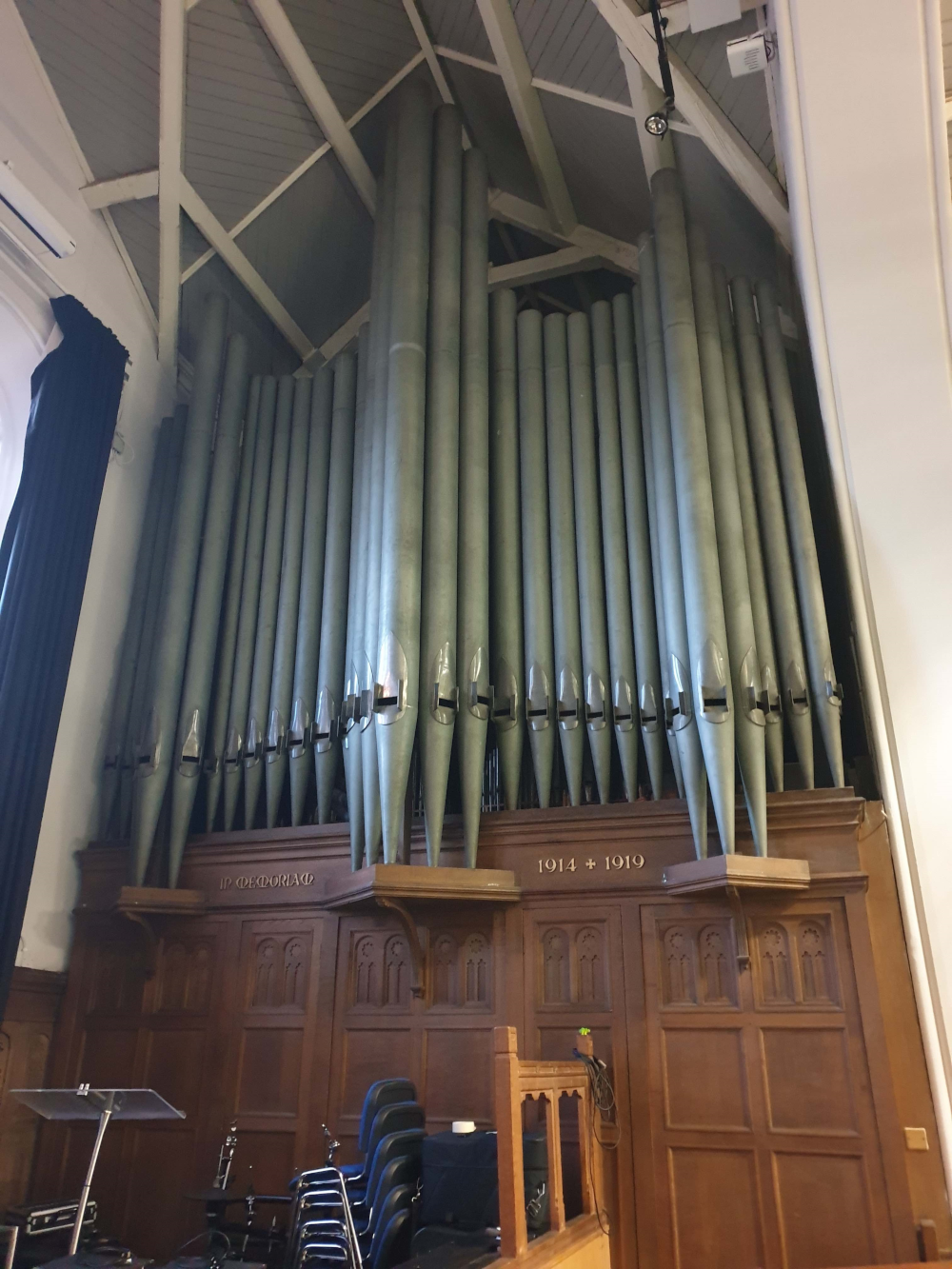 We were invited by LDN Architects to inspect the pipe organ at Chalmers Church, Morningside in Edinburgh. During the inspection it became clear that the organ is of historical interest and value. The instrument was built by Willis and Sons and Lewis and Co with subsequent overhauls and maintenance carried out over the years by different companies. The instrument is still intact and in almost original condition. The pipework is in good condition, commensurate with its age. Sadly, due to a lack of power, it wasn't possible to play, but there are a small number of tonal alterations, with three original stops replaced using stops that were indicative of the times and are out of place to the tonal style of the instrument. However, the instrument's wind system, soundboards, wind chests and auxiliary actions are original. The instrument's action is a mixture of electric switching (DC), pneumatic coupling and mechanical coupling. It's a 2-manual and pedal pipe organ.
GT – IX
SW – IX
PED – VIII
Usual couplers
The chamber size is:
Width 4850mm
Depth 3850mm
Height 5000mm (approx, rounded up)
The instrument is urgently in need of a new home. Chalmers Church is about to carry out major contract work at the beginning of 2021. Forth Pipe Organs is happy to help assist with the moving/storage/installation, but we recommend that any enquiries should be to LDN Architects. If you have any questions about the instrument itself, feel free to contact Forth Pipe Organs.
We've removed a number of organs as projects over the years. Our latest rescue was for an organ in St Andrews.  We rescued pipework from an original Forster and Andrews organ, in Hull (Queens Hall Methodist) and transplanted it in St Andrew's Episcopal Church. We even transplanted the pedal open wood 16, along with restoring and electrifying the corresponding chests and actions.